What we do in 60 seconds …
A PRIVATE NETWORK FOR YOU AND YOUR CLIENTS

Keeping clients advised anytime, all the time.
Clients use your branded mobile app and website to get your advice
during and after the transactions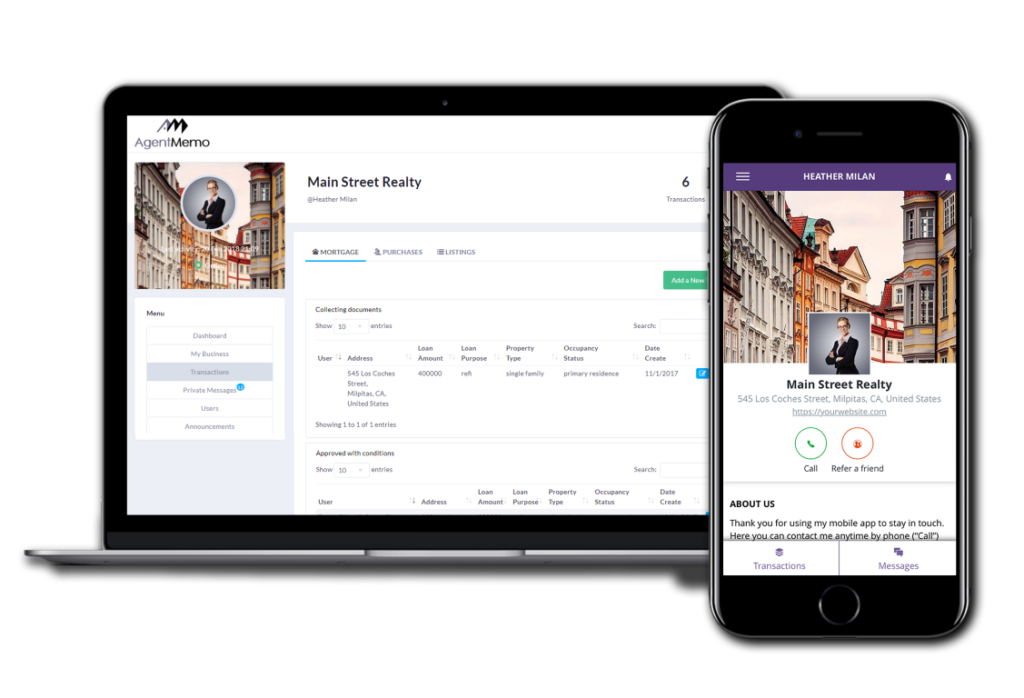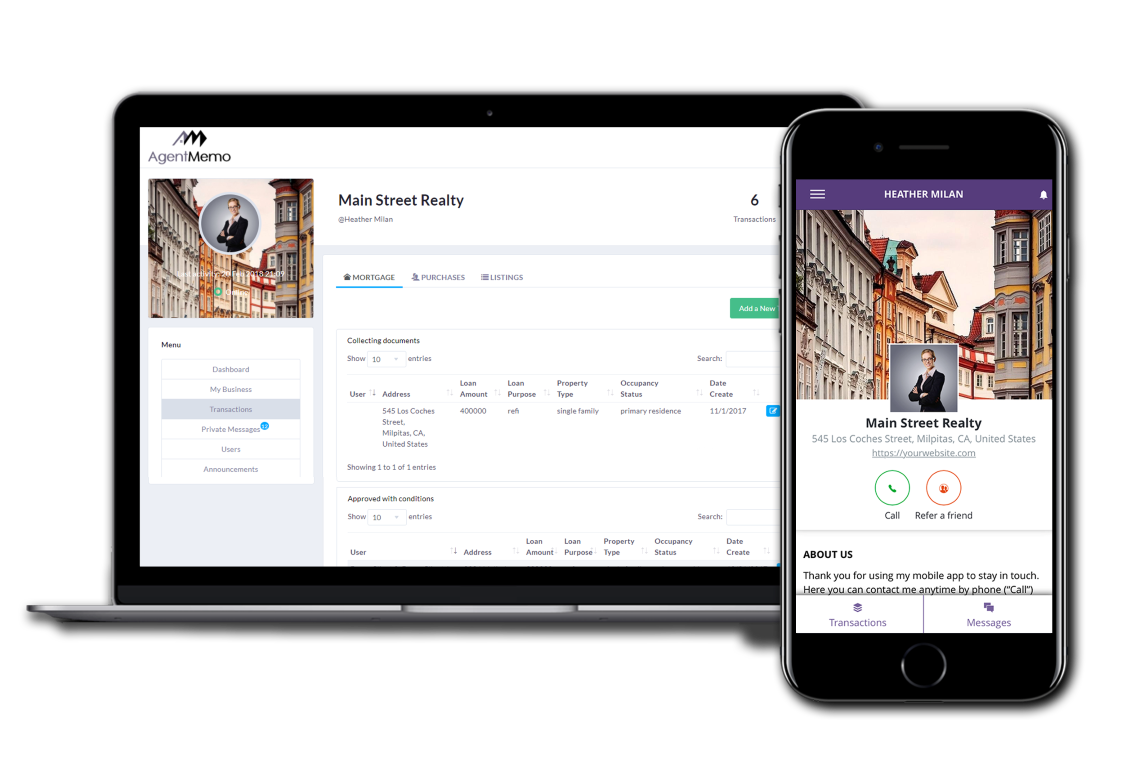 Your own private network that's as easy to use as it is flexible & powerful.
Your private memos keep on giving advice and building trust during & after the transactions.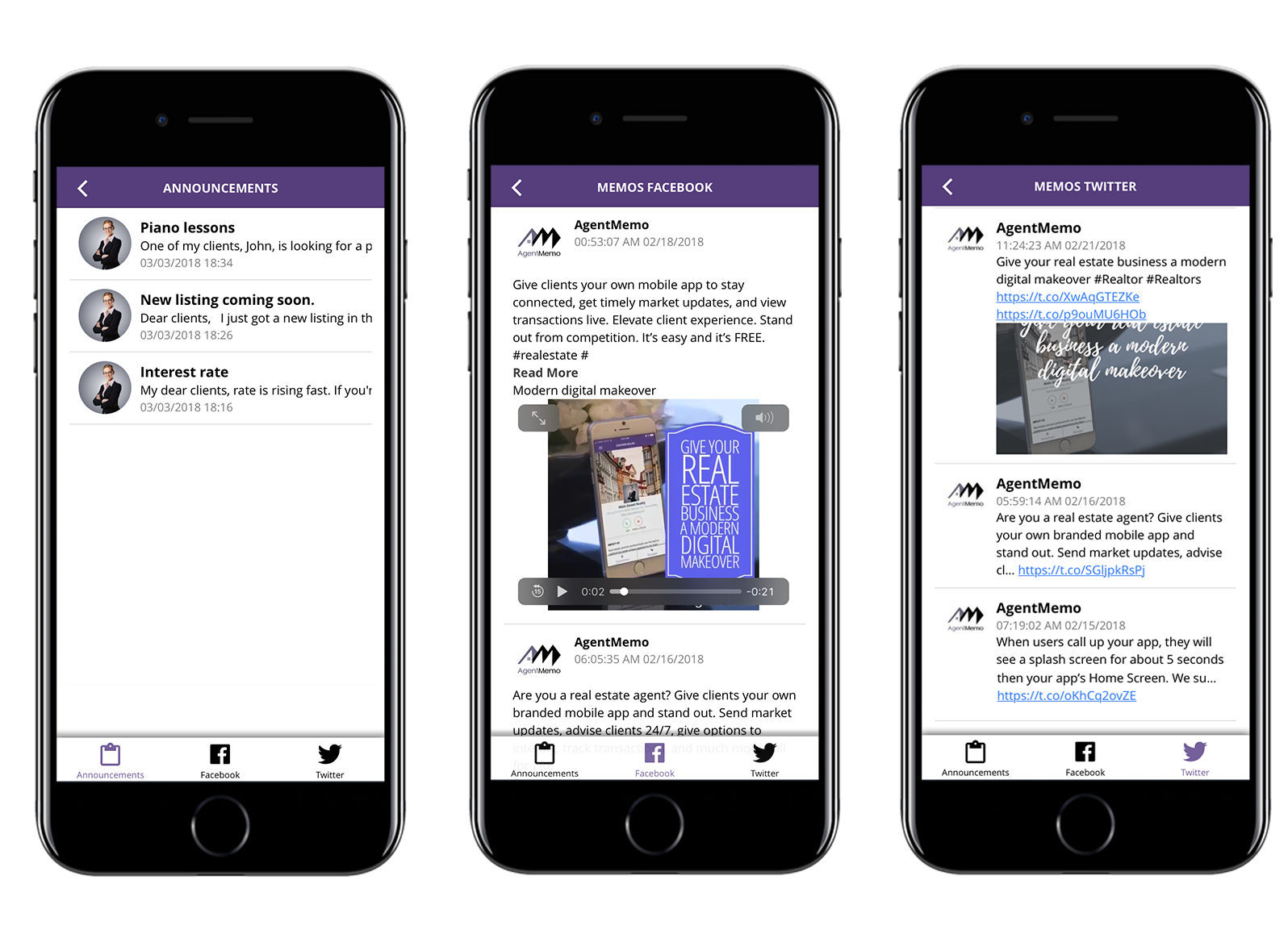 DEMONSTRATE YOUR HARD WORK WITH
Transaction MemoTM
Help clients watch their transactions and get advised in real-time.
Three transaction types:
Residential Listings

Purchase Contracts

Mortgage Applications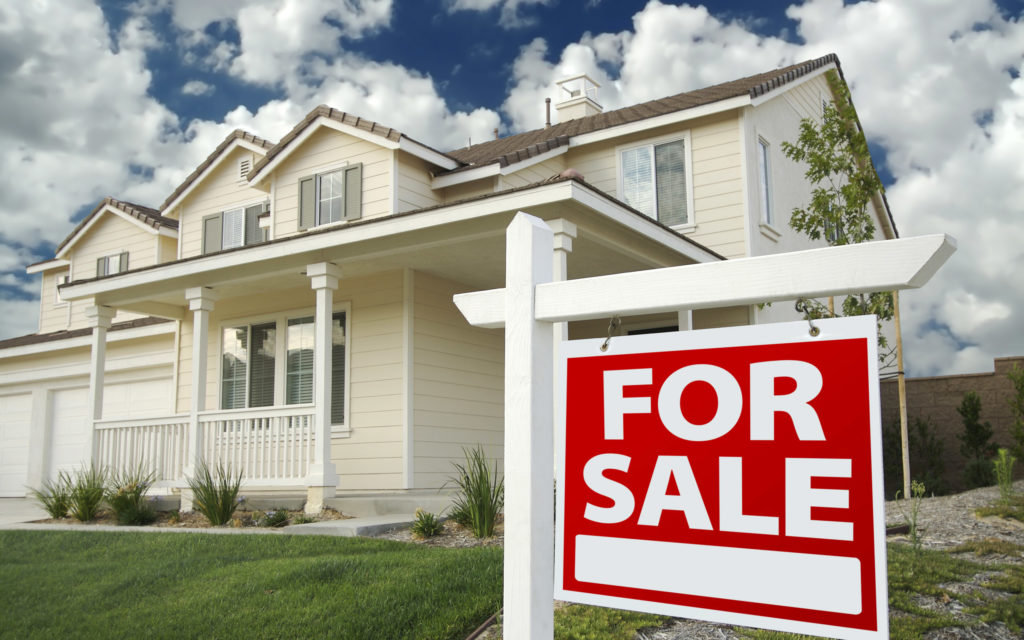 ADD VALUE EFFORTLESSLY AFTER THE TRANSACTIONS
Local MemoTM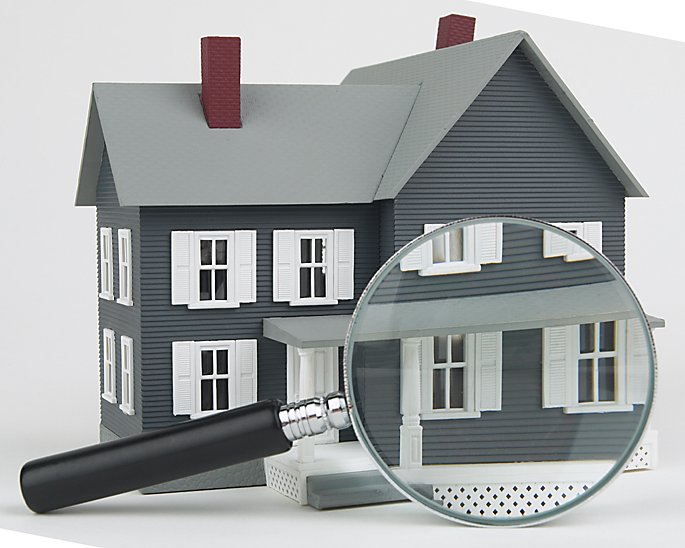 Reach and stay connected with clients 24×7
Everything local! Share advices, success stories, market updates, trends, networking opportunities, resources.
Keep all your clients advised continuously with your own brief memos, images, videos, links to your social accounts (Facebook, Twitter, Instagram).
One-tap ReferralsTM helps them introduce friends and family with ease.
Go all-in with mobile
Meet customers anywhere anytime
Ready to give your real estate business a modern digital makeover?