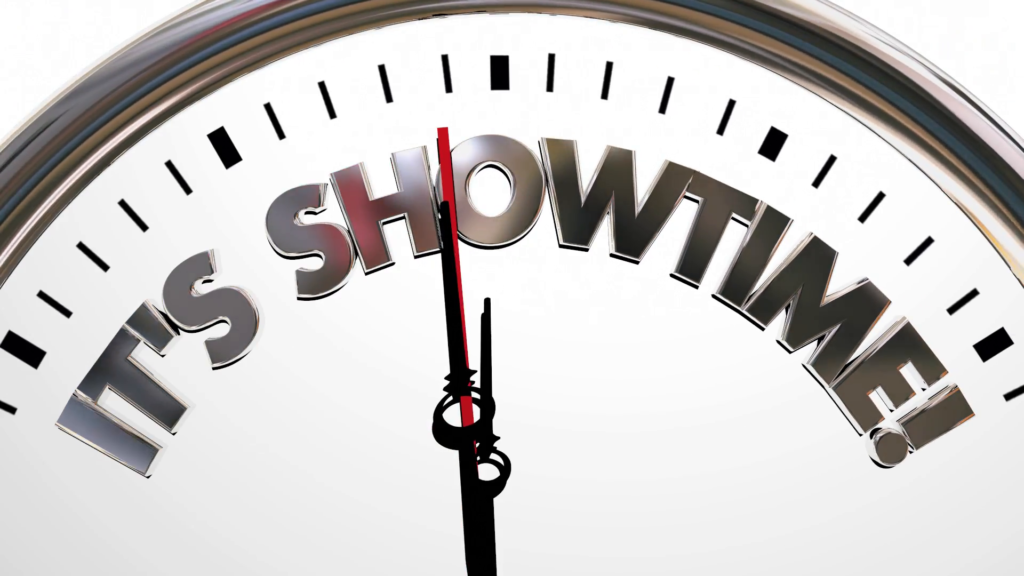 Got a new listing? It's Showtime!
The seller could have picked anyone out there! Every other agent was pounding the pavement, knocking on doors, throwing money to get the seller's attention, just to be in your shoes right now.
Give yourself a pat on the back. Now the whole world knows about you. The neighbors know about you. The potential sellers know who you are. Soon all active buyers will know you by name. The new seller can watch you in action starting today.
Want everyday to be like today?
Then think Showtime. And think beyond this listing already. Think about all the new exposures you will earn by having your name on this listing for the next 30-60 days, and also a chance to make the seller feel really good about choosing you.
If you want everyday to be like today, then you need to show all of these people how good you are, how hard you work, and most importantly, expand your sphere of influence. Yes you can do all that just out of this one listing.
But how?
That's a lot of people to show right? And while you are spending all your time selling this home at the same time. Don't forget you can only "showtime" while this listing is new and active. Once it's sold and closed (and it will very soon in this boiling hot market), the opportunity is gone until your next listing.
That you're thinking about the how this early, already gives you a leg up on 90% of the competition. You see most agents only think about one transaction at a time (for one reason or another which we won't get into here).
The how is both logical and easy with some help. Let's break it down one group of people at a time.
The Seller (and family)
First and foremost, you have a fiduciary duty to represent this group and protect their interest. And you will by carrying out every item on the to-do list of 180 things or so everyday as a professional realtor. You need to keep the seller (and their family) informed anytime, all the time. A well-informed client is a happy one.
You and your team will be managing hundreds of important details until the close of escrow. Use our transaction management system designed specifically for clients to accomplish this goal effortlessly.
The Other Sellers
For sure there are other sellers who are ready and they are watching you. They observe your marketing, and they could be talking with your seller. Do something unique, and invite them to join your private network of clients to see it first-hand.
How to find them? They are everywhere – every homeowner walking into your open house events and their friends, every phone call and email about the listing, every curious neighbor, every person grabbing a flyer or viewing the virtual tour. Add them to your database quickly.
The Buyers and the Other Buyers
This group is limitless. It includes people that are ready, willing and able, and those that aren't yet. And almost half of them also own a home that probably needs to be sold first. This is the group you really need to "showtime" for.
Invite them to join your private network. Treat them as your clients to be. It will pay off, guaranteed.
The Past Clients
This group is mentioned last because they're different and special. You have helped them before. They knew you by name and probably still have your number on their phone.
Have you lost any deals from past clients because they forgot about you, could not find you, or worse yet didn't know you are still in the business? Yes we know the answer too. This is by far the most important group to inform about the listing you just earned.
Without the right tool, keeping all your past clients informed of up-to-the-minute activities is time consuming and can cost a fortune. You may be surprised to hear that they need your continuous advice long after their last transaction was completed. The AgentMemo dashboard and mobile app can help keep all your clients advised 24×7 in under just a minute a day.
And now the best news: it's easy and it's free. Start the show now while your listing is still boiling hot!
Are you ready for Showtime?